26 November 2019
|
Auction highlights for November, including historic covers from the US Civil War.
The Clovis Collection of Confederate States Illustrated Covers
was recently offered by Robert A Sigel in the USA and featured an array of historic covers from the US Civil War. An illustrated cover featuring a horizontal pair of 5c Blue stamps was one of the highlights. The stamps were tied by a 'Richmond Va. Jul. 14, 1862' circular datestamp and the red and blue captured Union Patriotic cover depicted Liberty and Shield with the word 'Union'.
SOLD FOR £1,870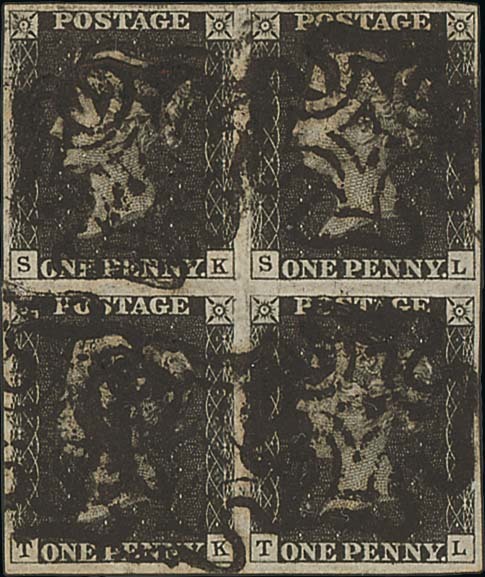 Spink also recently sold items from the Camping Collection of Great Britain, including a block of four 1840 Penny Blacks, from Plate V, SK-TL, cancelled by heavy strikes of the Maltese Cross in black.
Content continues after advertisements
SOLD FOR £2,500
The auction report from Grosvenor's first Autumn sale stated that 'there was a good response to an attractive offering of Gambia Cameo issues from the "King's Pawn" Collection, although it was noticeable that there was far greater enthusiasm for the unusual offering of full sheets of the 1886-93 issue than the classic imperfs.' The highest individual price in this section was achieved by a sheet of 1886-93 ½d myrtle-green stamps with watermark Crown to right of CA.
SOLD FOR £1,320
The Camping Collection of Great Britain offered by Spink included a 5/- rose, plate 4, FA from the 1867-83 high values, with a watermark anchor, and on blued paper.
SOLD FOR £1,400
Get price lists, auction details and events delivered direct to your in-box… sign up to receive the free 'Buy & Sell Stamps' newsletters today!
Content continues after advertisement