04 January 2021
|
France's first stamps, featuring a portrait of the Roman goddess Ceres, are considered philatelic classics. So how much would it cost to add a few examples of the French stamps to our albums? Our latest price guide picks out some example recently offered to collectors.
About France Ceres stamps
First issued in 1849, these imperforate stamps featured a central, left-facing portrait of Ceres; the flanking vertical borders displayed simple decoration; the engraved white lettering on the lower border included the postage value.
Roman deity Ceres, goddess of the harvest, was chosen to represent and personify the French Republic perhaps due to France's vast agricultural estates. Ceres had enjoyed grateful worship throughout the ages for teaching humans how to grow, harvest and grind grain. On France's first stamp she wears ears of corn and a bunch of grapes woven into her hair; and on full portraits she is often shown holding agricultural implements.
Read more about France Ceres Stamps in our stamp guide.
Latest prices paid for France Ceres stamps
Cherrystone Online Stamp Store, New York, USA recently had this 1850 20c black in stock, described as having good margins all around, part original gum, with a tiny thin at top. Offered at US $200.
eBayUK seller, britstamps, of Sutton Coldfield, offered this Ceres 1f carmine imperf used, described as having a couple of light creases, with a starting bid of £50.
eBayUK seller, azuckuss, of Sutton Coldfield, offered this 1870-1, 20c blue Ceres, used imperf, at the B.I.N. price of £9.99 plus £1 postage.
Content continues after advertisements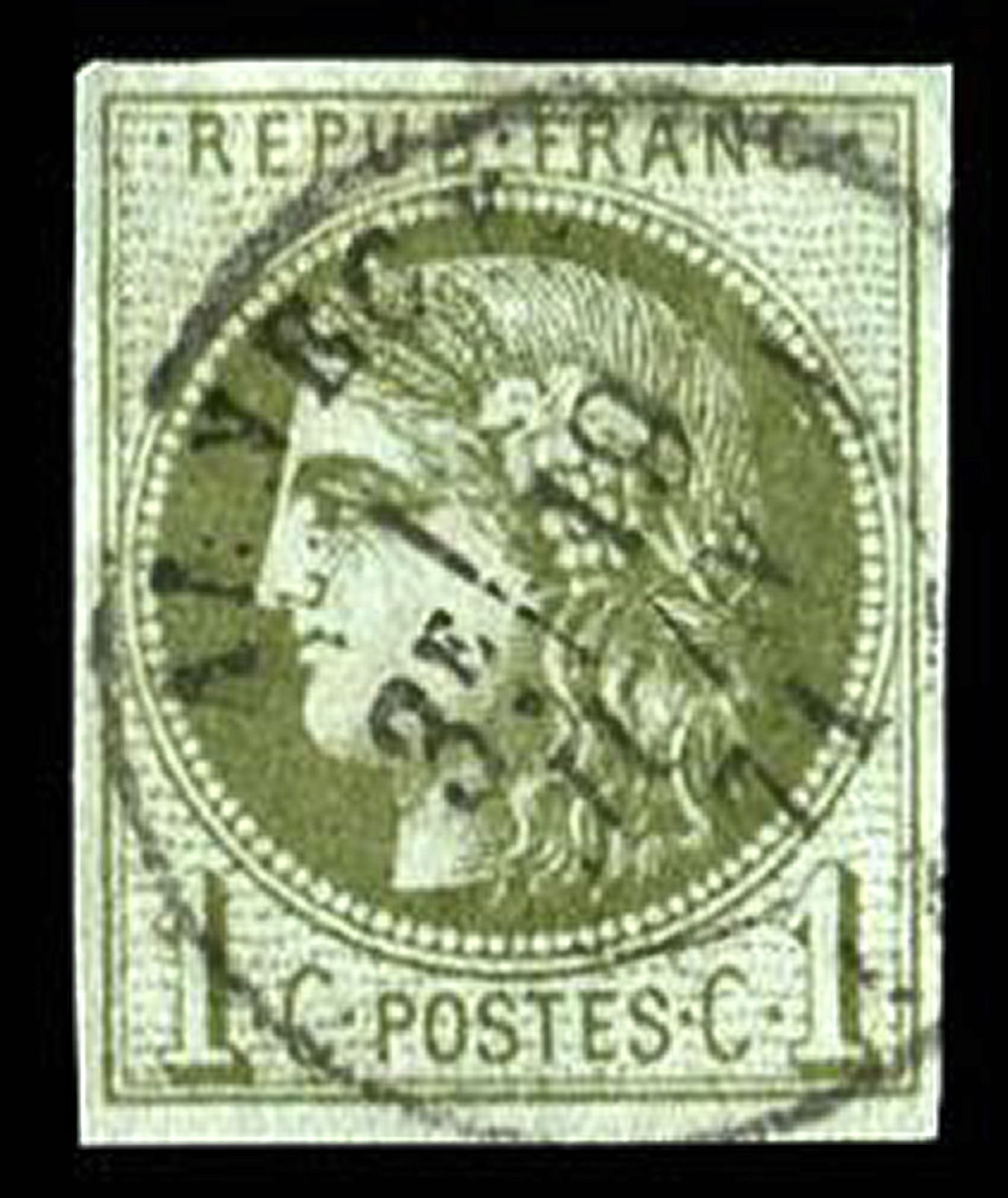 Cherrystone Online Stamp Store, New York, USA recently offered this 1870 1c olive green, described as used, nice margins all around. The asking price was US $120.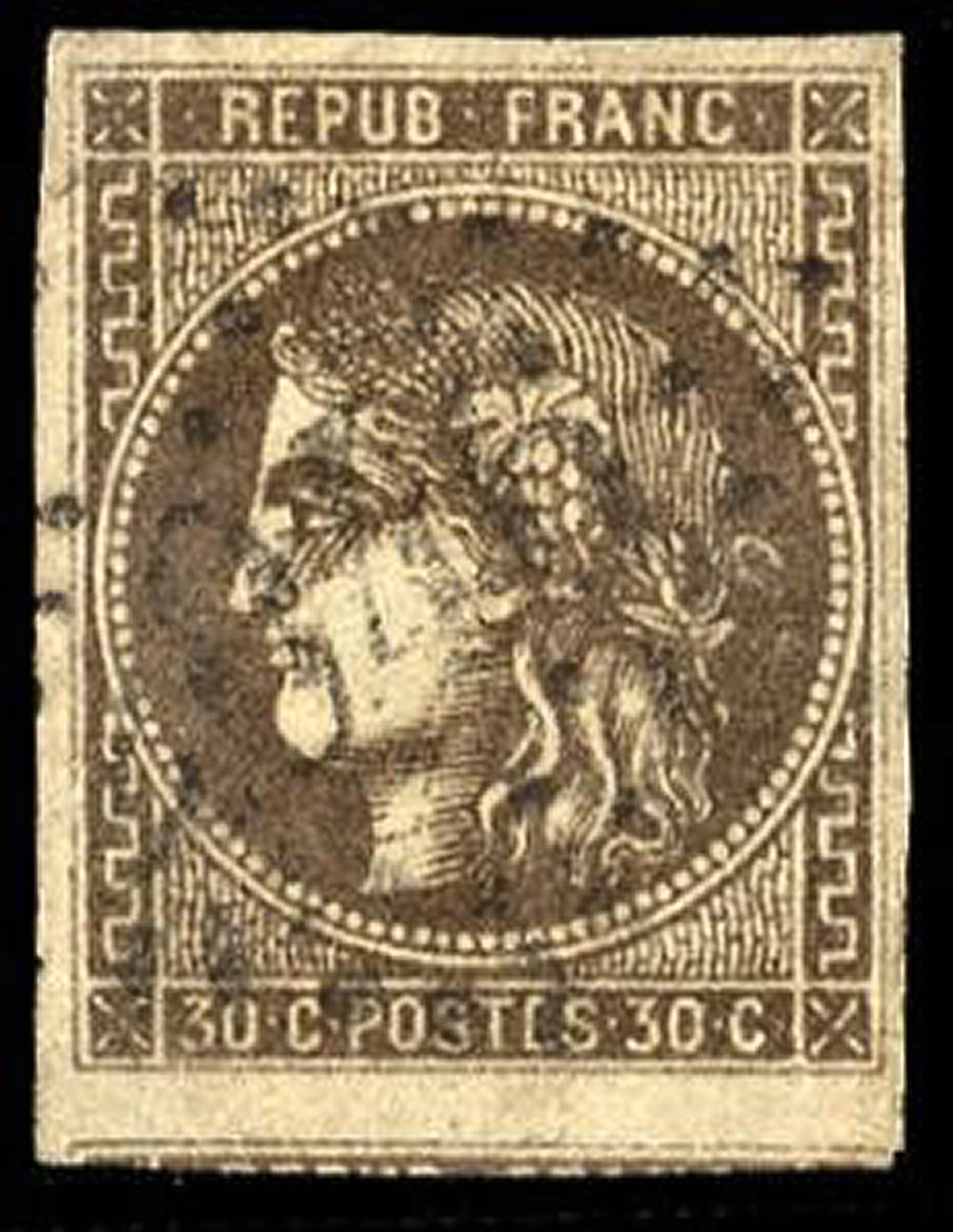 Cherrystone Auctions of New York recently offered this 1870 30c brown on yellowish paper; described as used, with 4 large margins, including part of the adjoining stamp at the bottom. The 'buy it now' price was US $190.
A recent Grosvenor Auction included an 1849-52 Ceres 1f. carmine-brown, described as a fine unused example with part original gum, and good to large margins. It sold for £1,000.
---
SIGN UP TO THE FREE NEWSLETTER TODAY and we'll send you news, views and stamp guides direct to your inbox. It's completely free and we'll never share your data with anyone else.