17 August 2020
|
We're delighted to welcome collectors around the world – including attendees of the Virtual Stamp Show – to the allaboutstamps website. Find out more about what we do right here and take advantage of our latest offers.
Stamp Collector is quickly becoming one of the world's favourite philatelic magazines!
SPECIAL VSS OFFER!
Try Stamp Collector for just $3.99 for your first 3 issues!
Based in the UK, the magazine features expert guides, collecting tips, news, views and so much more, such as…
In-depth collecting guides - expert analysis and advice
Celebrated sets – all you need to know to add classic stamp sets to your albums
Market insight – the latest prices paid at auction and online, and market tips
News and views – we bring you the latest updates and opinion from the stamp world
Adventures of a Stamp Newbie – our column follows one newcomer's forays into the hobby
How can I read Stamp Collector?
The monthly magazine is available as a print or digital edition. We recommend the digital edition, especially for those collectors living outside the UK; it's cheaper and each issue will be available to download before the magazine is in stores. No waiting for airmail or deliveries, you simply click 'download' and the entire issue is there for you!
The digital edition can be read on all devices, whether it's your PC or phone.

Buy an annual digital subscription to Stamp Collector with a huge 40% off!
CLICK HERE TO CLAIM THIS OFFER!
So much more than just a magazine!
Of course, we don't just publish a monthly magazine! The allaboutstamps website is one of the most popular stamp websites on the planet, and it's growing every day with stamp guides, auction previews and results, new stamps in detail, and our brand new stamp marketplace.
Meanwhile, our free newsletter brings you the latest stamp collecting news, expert articles, auction results and competitions. It's completely FREE to sign up and we will never share your information with anyone else.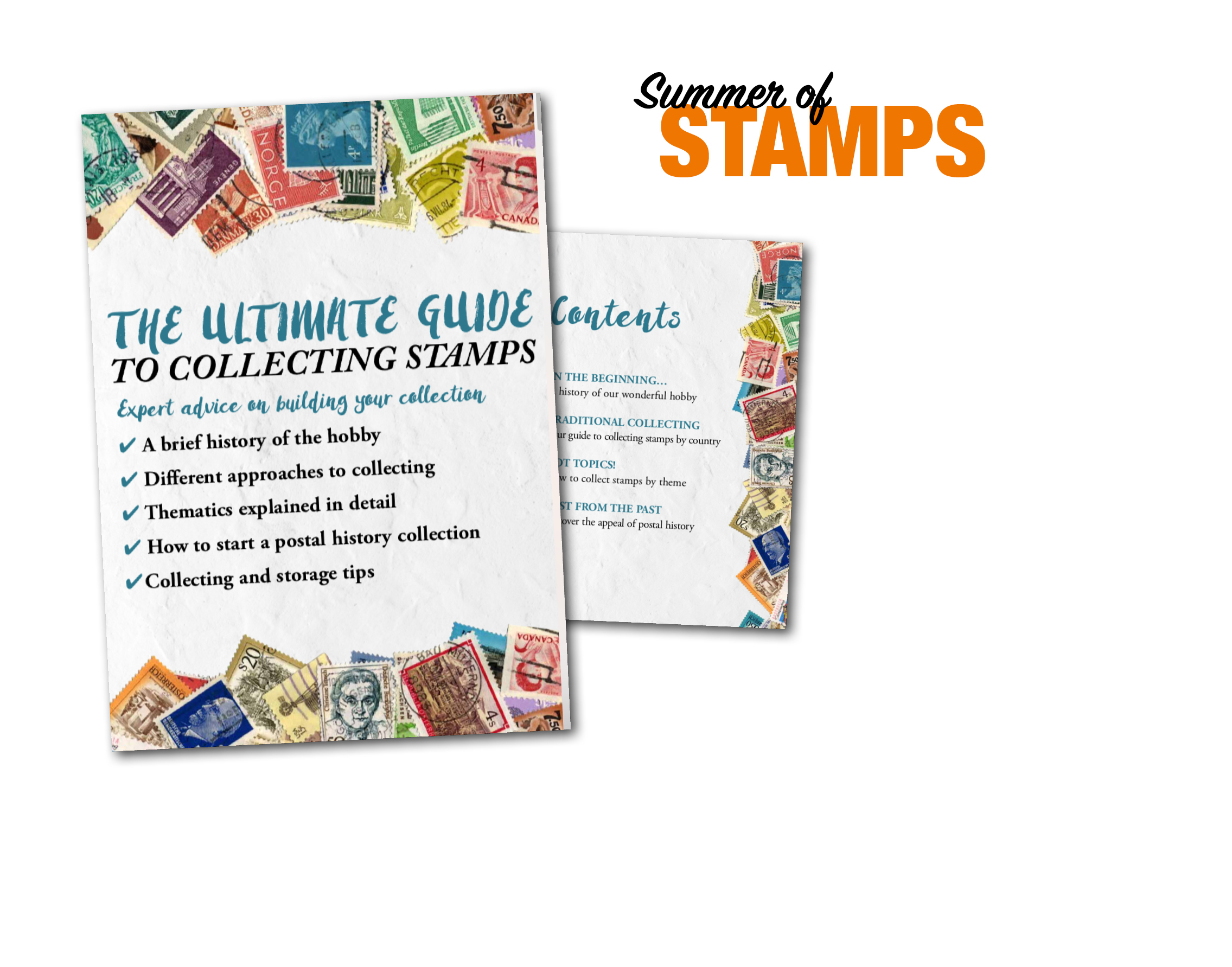 Sign up during the Virtual Stamp Show and we'll email you a FREE Ultimate Guide to Stamp Collecting e-book.
Inside our e-book you can enjoy...
A brief history of the stamp collecting hobby
Different approaches to collecting
Thematics explained in detail
How to start a postal history collection
Collecting and storage tips
Content continues after advertisements

---