19 June 2020
|
The online event will include a stamp marketplace, exclusive videos and guides, exhibits and competitions, with partners including The Postal Museum, The British Library, and The Royal Philatelic Society London.
The Summer of Stamps festival will launch on 9 July at www.allaboutstamps.co.uk/stamp-festival
The Covid19 pandemic has affected hobbies in many ways, not all of them negative.
Whilst many collecting events have been postponed, the slower pace of life and extended time we've had to spend inside has seen a surge in the popularity of many traditional hobbies, including stamp collecting.
Now, in a bid to address both the absence of events and the increased interest in the 'Hobby of Kings', the team behind the allaboutstamps.co.uk website and Stamp Collector magazine will be running a month-long virtual festival, set to attract thousands of philatelists from around the world.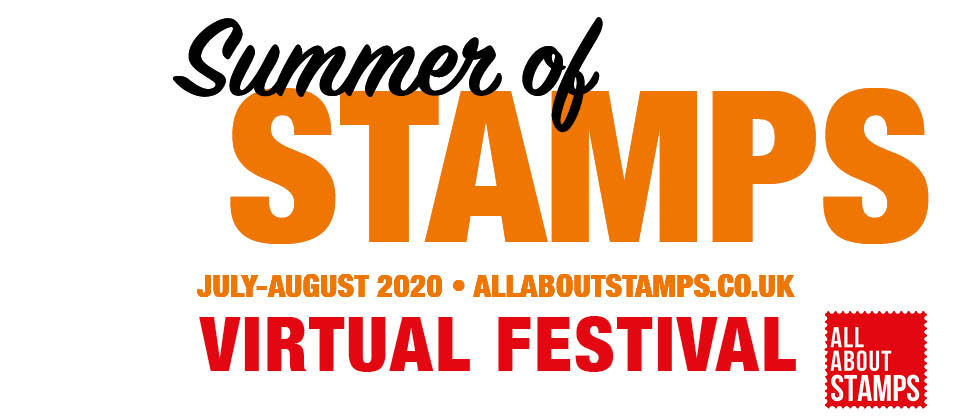 The 'Summer of Stamps' virtual festival will begin on 9 July, offering collectors a bustling stamp marketplace, featuring the latest stock and information from a wide range of stamp traders and auction houses; daily content, including exclusive videos and guides from organisations such as the British Library and The Postal Museum; a virtual goody bag, featuring offers and discounts; and competitions, challenging collectors to put together one-page stamp displays.
Chris Taft, Head of Collections, The Postal Museum, said:
"In a time when so many organisations are working innovatively to ensure hobbies, interests and research can continue whilst so many are at home, we're delighted to be taking part in Summer of Stamps.
Content continues after advertisements
"At The Postal Museum, we've turned our attention to sharing our collections and expertise online, whilst our doors are closed due to Covid-19. Partnering with initiatives like this is a really important way to keep our Philatelic collection open and accessible."
Keep up to date with the latest on the Summer of Stamps festival, sign up to our FREE email updates.
With many events having to be postponed, including the prestigious London 2020 international exhibition which would have taken place in May, the festival aims to bring collectors together, help them add new items to their collection with the help of knowledgeable stamp traders, and learn more about the hobby.
The Festival Programme includes:
Video presentations from experts, including curators of the British Library Philatelic Collections
One-page competitions for both adults and young collectors, supported by the Association of British Philatelic Societies (ABPS) - now open for entries
The official launch of Jersey Post's Harry Vardon stamps, celebrating the golfing champion
A series of limited-edition festival First Day Covers, featuring Royal Mail's latest special stamps
Philatelic society displays on subjects as varied The Mayflower, and the RAF in France during WW2
Richard Morel, Curator, The British Library Philatelic Collections said:
"A permanent digital shift has occurred within the philatelic, postal history and stamp collecting communities during the Covid19 pandemic. Individuals and institutions engaging with philately are reaching out to connect, exchange knowledge and learn in new and innovative ways. In doing so they are attracting new audiences and safeguarding the future of both the subject and hobby.
"The British Library's Philatelic Collections have been actively participating in this process and I am very excited to be collaborating on behalf of my organisation with Stamp Collector magazine to provide content for their pioneering festival of stamps."
Stay updated! To keep up to date with the latest news on the Summer of Stamps virtual festival, be sure to sign up to our FREE email updates. CLICK HERE to sign up.
Content continues after advertisement