03 May 2021
|
Discover more about Newfoundland's 'First Resources' set of 1932, which showcased the region's wildlife and scenery, as well as paying homage to the Royal Family.
Newfoundland, an island just off Canada's eastern mainland, has about the same land area as England without Scotland and Wales.
Postage stamps provided extraordinarily effective publicity opportunities. Philately helped Newfoundland's administrators to bring the island to the world's attention, with many modestly priced stamps displaying attractive pictorial designs, and showcasing the island's geography, history and natural resources in ways to attract tourists, settlers and investors.
---
You can read even more about the Newfoundland set in the June issue of Stamp Collector, which includes a guide to recent prices paid for the stamps.
---
Some of the wildlife images went on to become stamp collectors' gems; while a string of royal portraits helped to stress continuity from mid-Victorian to 20th-century reigns.
First Resources set of 1932
The 1932 set of twelve values (1c, 2c, 3c, 4c, 5c, 6c, 10c, 14c, 15c, 20c, 25c, 30c ) known as The First Resources Issue were recess printed by Perkins Bacon; perf 13½, on paper watermarked with the official coat of arms.
The designs encompassed those that collectors had come to expect from Newfoundland:
the royal family
landscapes
natural resources
commercial activities
wildlife
Content continues after advertisements
The first stamp portrait of the Queen
The set also included a stamp that earned a reputation among some critics as the ugliest stamp ever issued by Newfoundland; as well as a stamp which for most of 1932 achieved the accolade the most loved stamp among non-collectors around the world.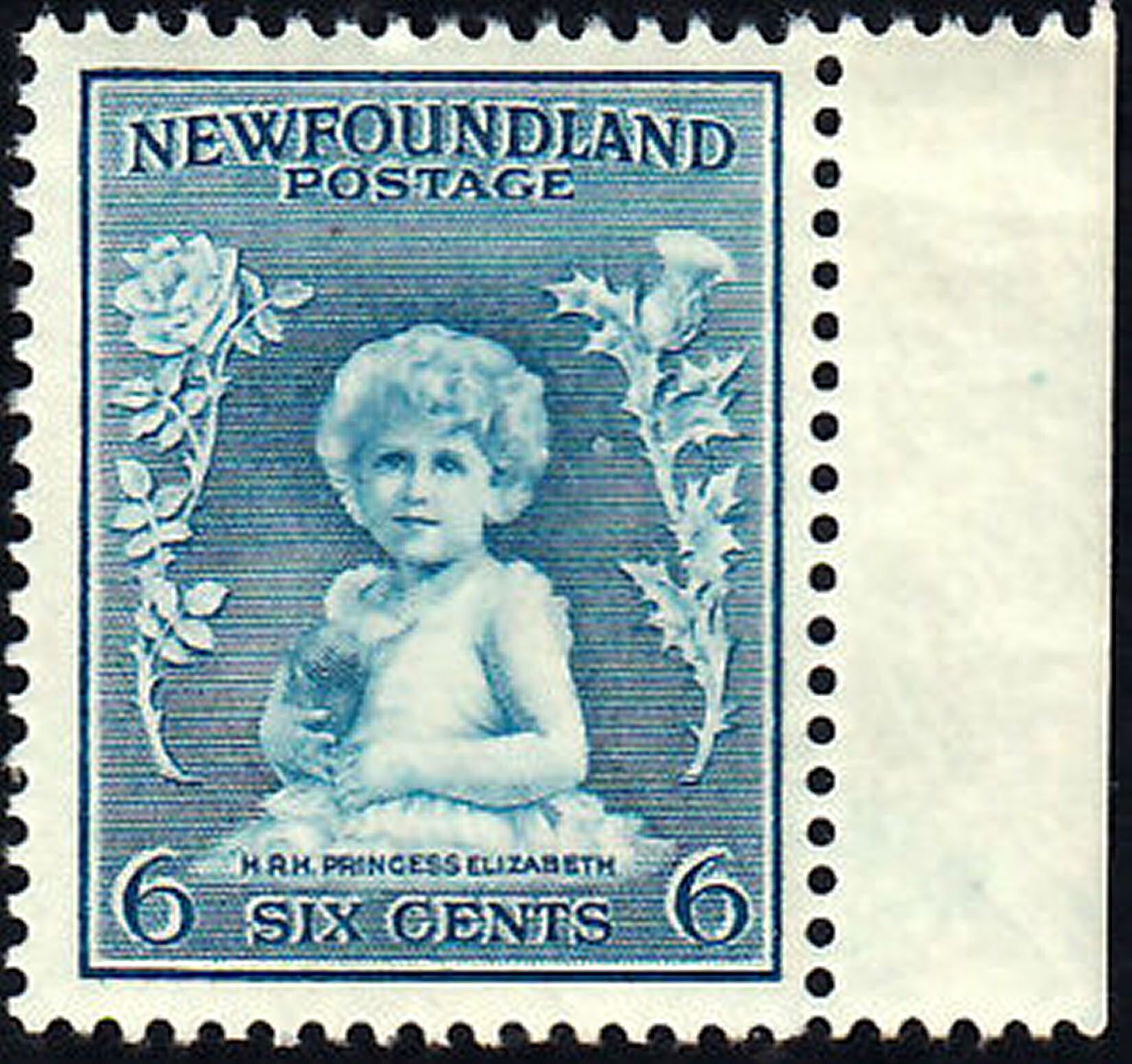 Above: 6¢. Princess Elizabeth of York aged six, (later Queen Elizabeth II), holding a teddy bear. This was the first likeness of the Princess on any postage stamp; and described for some years as one of the most popular stamps in the world.
How much do the stamps cost?
With a little bit of internet digging one can usually find the full set, described as mint never hinged for £40 to £50. Closer inspection might reveal imperfect centring, or nibbed perforations, or other minor imperfections that still leaves you with a £40 to £50 decent purchase without further effort required to find a complete set.
If on the other hand you have the time and inclination to quest for individual stamps, and to build your set from scratch, you can spend lots of philatelic fun-time, and probably more money, finding the twelve stamps you want in your perfect set.
---
SIGN UP TO THE FREE NEWSLETTER TODAY and we'll send you news, views and stamp guides direct to your inbox. It's completely free and a great way to keep up to date with the very latest new stamps and enter our latest competitions.
Content continues after advertisement