19 December 2018
|
Santa, Father Christmas, Père Noël… however you know him, this festive figure is a welcome addition to stamp schedules every December
1. Jersey used a festive theme to highlight island landmarks for its Christmas 2016 stamps, which included Santa shown flying with his reindeer over CorbièreLighthouse.
2. On this 2014 stamp Father Christmas stands with a dove of peace, clad in a red and green cloak with colourful markings and wearing a bishop's hat, paying tribute to Santa's forerunner St Nicholas.
3. The longest-running US Christmas special, Rudolph the Red-Nosed Reindeer, featured on the country's 2014 festive stamps, that included an animation of Santa holding the reins of his sleigh.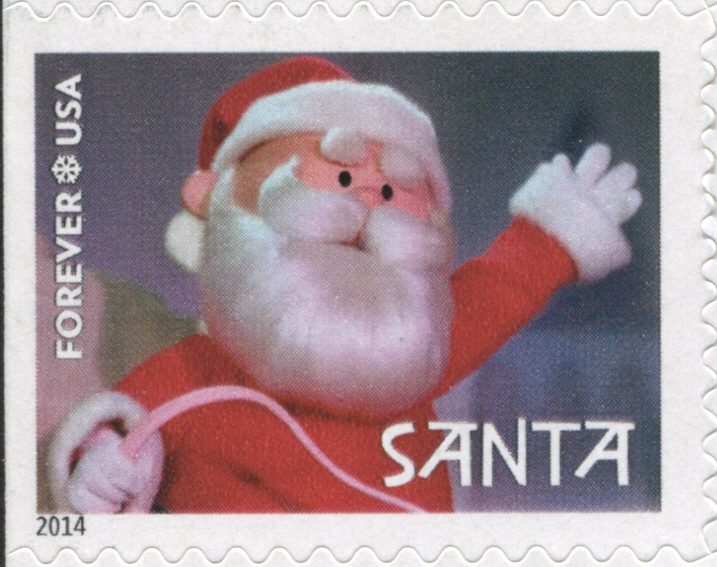 4. Father Christmas has appeared on several GB stamps over the years, including this traditional stamp from 1997 which captures him climbing down a chimney with a sack of toys.
5. Christmas Island has produced quite a few humorous takes on the Santa theme over the years. A great example is this 1999 45c value showing Santa about to tuck into Christmas pudding, watched by a selection of island birds.
Content continues after advertisements
6. This traditional Lithuania issue of 2005 shows Father Christmas on his sleigh approaching a snow-covered Lithuanian town.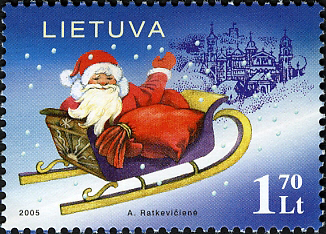 7. Finland showed Santa dealing with a large delivery of mail on this 2005 €0.50 stamp. Above him, a quartet of mischievous cats lie in wait.
8. The letter-writing theme was also echoed on this 1990 stamp from Finland which has a scene from Santa's workshop as mail is delivered, presents are wrapped and letters are written.
9. Would Santa sit beside a roaring log fire in an Australian home? This was the scene created by Australia Post in 2010 with a charming illustration of a festive fireside.
10. Father Christmas is heralded as Père Noëlon this Lebanon stamp of 2013 which has him inside a star with a pair of jolly snowmen.
Content continues after advertisement