Martin Mörck Signed Print – Florence Nightingale
---
Issue Media
Offer Meta Data
Offer Number:

1

On Sale:

07/03/2022

Digital Edition:

£5.99

Print Edition:

£30.00 (plus postage)
Issue Summary
Don't miss the chance to own this signed print showing the portrait of Florence Nightingale created by stamp engraver Martin Mörck, for the United Nations €1.35 definitive stamp, issued in May 2020.
On Sale: 07/03/2022
---
Purchase Options
Martin Mörck Signed Print – Florence Nightingale
Select Postage
Our Price: £30.00
(plus postage)
Why Not Subscribe?
Ensure you never miss an issue of your favourite magazine by taking out a great value subscription.
---
What's in this Miscellaneous?
Martin Mörck is the world's most prolific living stamp artist, having designed and/or engraved more than 900 different stamp motifs issued by 28 postal administrations.
We're delighted to be working with Martin to offer you these limited edition prints, reproducing artwork which has been used for official stamps.
The Florence Nightingale print reproduces a portrait of the pioneering nurse, which was featured on a United Nations definitive stamp in 2020.
Each print is signed by Martin Mörck.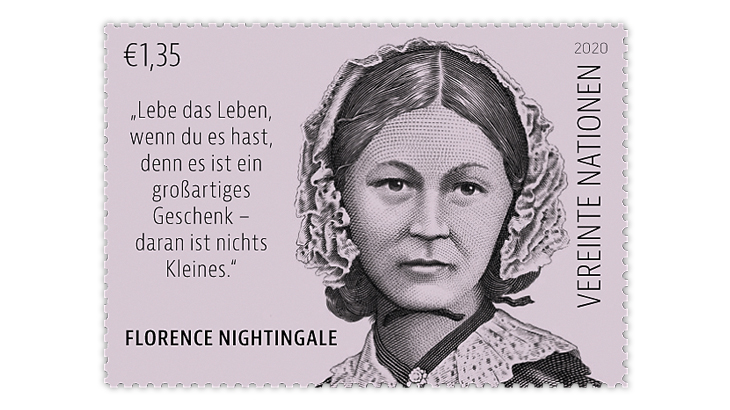 Please allow 14 days for delivery. Prints sent directly from artist. Postage stamp not included. Print measures 210mm x 145mm.