25 April 2021
|
Mulready stationery appeared at the same time as the Penny Black and Twopenny Blue, in May 1840, and was expected to be more popular than postage stamps. Find out more in our quick guide to Mulreadys…
Your guide to 'Mulready' postal stationery
Mulready stationery appeared at the same time as the Penny Black and Twopenny Blue, in May 1840. The stationery went on sale from 1 May and was valid for use from 6 May 1840.
The Post Office believed – incorrectly – that people would prefer to buy letter sheets or envelopes which prepaid the postage, rather than buy stamps and find their own envelopes and paper.
The envelope was diamond shaped and so could be folded to create an envelope, whilst the letter sheets were simply folded horizontally to create a 'mail-ready' letter.
Content continues after advertisements
How did the envelope get its name?
William Mulready, a famous Irish artist living in London, was commissioned to design the stationery, and so the envelope was named after him.
Mulready came up with a bold design, depicting Britannia as the centrepiece, the British lion at her feet, despatching messengers (postmen) to all corners of the empire, shown by a series of vignettes portraying various corners of the Empire.
The elaborate sketch – a far cry from the simple postage stamp design revealed at the same time – could be seen on the front of the letter sheets and envelopes.
Roundly ridiculed
The Mulready design was good, but considered by many to be rather pompous and whimsical, and was immediately ridiculed in the Press.
Stationers in London and then farther afield published humorous and politically fuelled parodies of the envelope, giving today's collectors another sideline of Victorian postal history to pursue.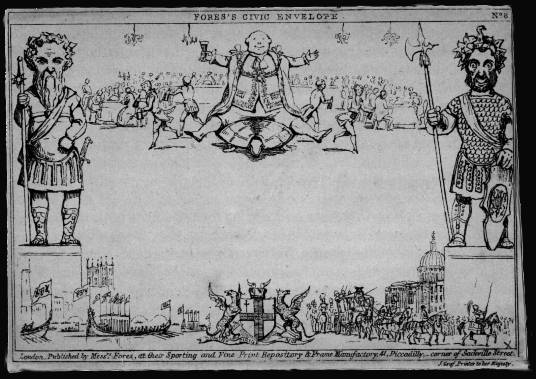 Just a few days after the Mulready envelopes and letter sheets had been issued, postal reformer Rowland Hill wrote: 'the public have shown their disregard and even distaste for beauty' as he feared the invention was already doomed.
The end of the Mulready
He was right. In February 1841 the Mulready was replaced by the so-called Penny Pink, an envelope that followed the same premise as the Mulready, but replaced the intricate sketch with a simple portrait of Queen Victoria within a circlular frame, along with the words 'Postage One Penny'.
The Mulready envelopes were not initially withdrawn, with stocks still held at Post Offices. But by November 1842, the stocks were withdrawn and eventually destroyed.
---
SIGN UP TO THE FREE NEWSLETTER TODAY and we'll send you news, views and stamp guides direct to your inbox. It's completely free and a great way to keep up to date with the very latest new stamps and enter our latest competitions.
---